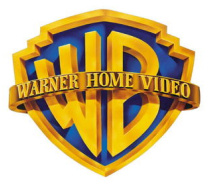 While we don't normally post simple
Blu-ray
or
DVD
releases, it is clear that the blockbuster smash
The Dark Knight
is going to be the biggest Blu-ray release of the year and possibly the biggest Blu-ray release to date, so we felt it was important to write on
Warner Bro's
announcement that the film will be the studio's first
BD-Live
capable release when it hits stores on December 9th.
According to
HDDigest
, there will be a standard release and a "limited edition release" and that the
"tech specs for the standard version include the 153-minute feature film spread across a BD-50 dual-layer disc with 1080p/VC-1 video (2.40:1) and English Dolby TrueHD 5.1 Surround audio. (Dolby Digital 5.1 Surround dubs and subtitles are also provided in English, French-Quebec and Spanish.)

Extras included on the first disc also include "Gotham Uncovered: Creation of a Scene," a "focus points" version of the film containing behind-the-scenes vignettes with director Christopher Nolan and his team discussing the planning of the film, the use of IMAX photography, the stunts, and more."
The second disc will feature all-
HD
extras including featurettes and a collection of six episodes from Gotham Cable entitled "Gotham Tonight." BD-Live content was not revealed but Warner did say a digital copy will be included in both releases.
MSRP for the title is $35.99 but expect it to retail for $27.95 on Amazon.