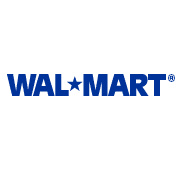 Last month we reported that
Wal-Mart was shutting down its MP3 DRM servers
, effectively killing off any music you have purchased from the retailer, unless you burn the music to
CD
and then rip it back DRM-free.
It appears the giant retailer has done an about face after public backlash and will keep the servers running at "the present time," according to Ravi Jariwala, a Walmart.com spokesman.
The decision follows that of both
Yahoo
and
MSN
who decided to shut down their servers and reversed the decision after public backlash.

"(Walmart.com) will continue to evaluate options and no decisions have been made at this point. In the meantime, we'll continue to offer MP3 downloads through our online music store and will assist with DRM issues for protected Windows Media Audio (WMA) files purchased from Walmart.com,"
added
Jariwala.