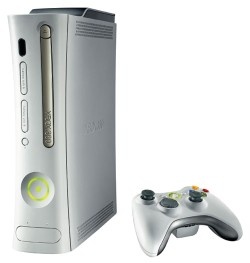 According to a few reports,
Microsoft
is preparing to release eight new
Xbox 360
bundles in Europe, three of which will be available tomorrow.
The available ones include Xbox 360
Elite
and
Premium
consoles bundled with Lego Indiana Jones and KungFu Panda for EUR 299 and EUR 239 respectively as well as an
Arcade
bundle that will come with Sega Superstars Tennis and sell for EUR 179.
The
upcoming bundles
are set to hit on November 7th and will be
Xbox 360 Premium
bundles with either
Gears of War
2,
James Bond: Quantum of Solace
, Tomb Raider: Underworld with 1200 MS Points, or
Prince of Persia
, and each will cost EUR 269.
The final bundle will package a Premium 360 with
Pro Evolution Soccer 2009
for EUR 270 but will only go on sale in Austria, Greece, Hungary, Italy, Netherlands, Portugal, Spain, and the UK, later this month.