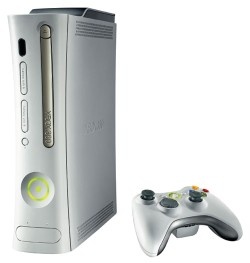 With the now available
New Xbox Experience
update,
Xbox 360
owners have access to
Netflix's
large "Watch Instantly"
streaming
service. However, some users will be disappointed when they see that there are a few films listed as "not available on Xbox."
The movies
not available are from
Sony Columbia Pictures
, and despite rumors, it is not because Sony happens to have a rival gaming console. It turns out that
Netlix
did not get a licensing deal completed in time, and the Netflix team admits to the snafu.
Steve Swasey, a Netflix spokesman, added that movie titles
"come in and out of licensing all the time."
He said he hopes the missing movies will only be temporary.

"Today, titles regularly come in and out of license and there is a natural ebb and flow to what we have on license at any given point in time,"
he explained
.
"In the case of Xbox 360, a few hundred titles are temporarily unavailable to be streamed via the Xbox game console. Those titles are still available to be watched on subscribers' computers and on TVs via other partner devices, and we hope they'll be licensed for Xbox 360 shortly."