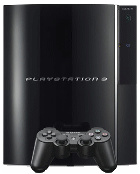 According to
VideoGamer
, beginning in January 2009 all new
Sony PlayStation 3
game releases will be required to support the popular Trophy system.
Despite being a rumor for a week or so, a Sony official has confirmed the information is correct, noting
"Yes from Jan 09 all games must have trophies."

The Trophy system was added in July with the 2.40
firmware
update and was seen as the PS3's answer to the popular achievement system on the
Xbox 360
.