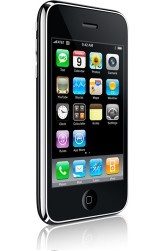 In just a few days after
Apple
has released its
iPhone
2.2
firmware
update, the
iPhone Dev Team
team has already jailbroken it.
QuickPWN 2.2, available for free for both Mac and Windows users, will allow iPod Touch and iPhone users to jailbreak their device to the latest firmware, version 2.2.
With each update, Apple fights against jailbreakers, as a way to protect their exclusive contract with
AT&T
. An unlocked phone can work with any GSM carrier.
Whenever Apple updates the firmware, previous jailbreaks are broken in terms of the App Store, because most applications require the latest firmware to even run.
You can visit the site here:
QuickPWN.com