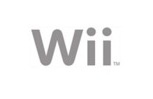 According to Macquarie Securities analyst David Gibson,
Nintendo
makes $6 USD operating profit on each
Wii
unit sold, making it the only "next-gen" console to make a profit on the actual unit.
The analyst also noted that
Sony
makes a decent sized loss on each
PlayStation 3
sold and that
Microsoft
has the potential to break even on each
Xbox 360
console sold, but still may not.
Besides making profit on each console, the Wii sells the most software of the new consoles, selling an estimated 220 million units for 2008. The PS3 and Xbox 360 are estimated to sell under 130 million units each.
Nintendo also capitalizes on its position in the market by selling 60 percent of the Wii games itself compared to only 15 percent for Sony and 30 percent for Microsoft. The Wii's top selling games are all developed by Nintendo.
Hiroshi Kamide, director of research at KBC Securities, Japan, added,
"The key thing about Nintendo is they want their things to be at price points that anyone can respond to."