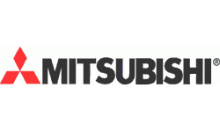 Mitsubishi
has released a new
Blu-ray
DVR
, dubbed the
DVR-BF2000
that comes with a 500GB HDD and the simple ability to burn Blu-ray discs.
User can also record two program simultaneously, one to disc and one to the HDD. Users can also record one program while watching another, thanks to the dual digital tuners set to support Japan's BS/110CS digital and analog broadcast systems.
AVC
recording and
DVD
writing is supported as well. Making the DVR even more special is the fact that you can cut commercials out of recordings automatically and watch video and photos from an
SD
card.
The DVR is only available in Japan for now, priced at $1940 USD and there was no word on whether it would hit EU or NA anytime soon.