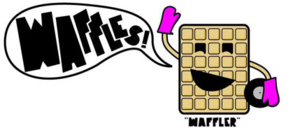 According to a
Waffles.fm
post, the private music
tracker
has banned one of their "power users" after it was found that he was selling invites on the auction site
eBay
.
From the post, "Thanks to a cooperative effort with staff at what.cd, we've busted one of our own well-known members for selling invites on eBay. towelie, aka shad0w on what.cd, eBay username sueles810 has been banned, along with all of his invitees."

Staff from both sites have long said they are scouring the Internet for users trying to profit off the site, and this member made it pretty obvious. All staff had to do was purchase the invite from the eBay auction and then see what nickname had invited them after they joined.

There is no word on whether it was all of the user's "direct" invitees there were banned or everyone in his invite tree but chances are everyone was, unfortunately.