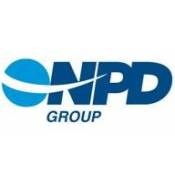 According to a new
NPD Group
survey, consumers have grown fond of the
DVD
and
Blu-ray
Disc
digital copy
, especially if the copy comes on a separate disc and not as a download.
Over 75 percent of DVD and Blu-ray buyers that watch movies on portable devices said they would "be interested in buying physical discs holding a digital copy."
About 55 percent of those surveyed admitted they have watched a full-length TV show or movie on a portable device such as a phone or media player. 79 percent responded that when receiving a digital copy, they would prefer it be on the disc already and not available as a free download from the Internet.


"The consumer preference for moving their digital copies to other devices as opposed to downloading via the Web shows there are still opportunities for the industry to promote and extend the value of the physical DVDs and BD platforms,"
said
Russ Crupnick, NPD entertainment industry analyst.
"For consumers who don't have the time or know-how to download a full-length movie or TV show, digital copy provides a flexible and safe solution for transferring a legal version from a purchased disc to a portable device."

80 percent found the digital copy experience "a positive one" and said they would buy titles with that feature in the future.