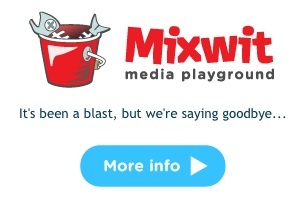 Mixtape sites where you can share your music playlists are closing on extinction.
RIAA
drove
Muxtape
off in September and now the pressure from the lobbyists has made another mashup,
Mixwit
, to call it a day.
Mixwit was never sued by RIAA but it was just a matter of time. The service took the songs from the
MP3
search engine
Seeqpod
, which would've led them into trouble with RIAA eventually.
Mixwit founder
Michael Christoff
was
interviewed
by
TechCrunch
,
"we thought about continuing with mixwit as a company, but we could never get assurance that the future of mixwit would not be hurt by the perceived liabilities of its past so we decided it was time to to shut things down."
There are a few mixtape sites still keep on rockin', for example
Mixaloo
and
Mixtube
. Let us also hope that the upcoming music startups that consumers so much love won't be haunted by the industry.