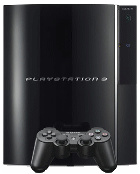 According to a new Bill of Materials (BOM) report from
iSuppli
, the second generation 80GB
PlayStation 3
console costs $448.73 USD to produce, a 35 percent reduction from first generation pricing as of 2007.
Please note that the number does not include royalty expenses or box content.
iSuppli explains,
"A portion of the cost decrease is attributable to normal learning curve and supply/demand factors that bring component prices down over time. A more significant factor is the clever integration of discrete components into the core silicon of the PS3, dramatically reducing the component count. The new generation PS3 contains an estimated 2,820 individual parts, compared to 4,048 in the previous-generation model with a 60Gbyte hard drive. This also dramatically reduces the overall cost of the console."
First generation PS3 consoles were sold at a significant loss, but software sales and royalties helped make up some of the difference. It is anticipated that the PS3 will break even or even make profit on each console sold in 2009, especially if further hardware revisions are done.
iSuppli goes into detail about different parts of the hardware but a few of most notable declines in price are the Delta Electronics power supply at $21.50 (down 30 percent), the Kionix accelerometer at 90 cents (down 60 percent), the Cell Broadband engine at $46.46 (down 28 percent) and the GPU at $58.01 (down 30 percent).
You can read the full report here:
iSuppli: Second-Generation PlayStation 3 Features Cost Reduction