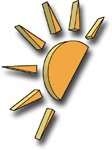 Alright, it is the time of the year when I try to wrap up all the major events in digital video and technology that happened during the past year and also to take a quick look at what happened at AfterDawn.com as well.
Blu-ray and the death of the HD DVD
For the good portion of this decade, people following our niche have been anticipating the "next DVD format" to come. That finally happened in 2006, but the eve of the high definition optical video format was partly crippled by a format war. That format war finally ended earlier this year, when
Toshiba
gave up
with its
HD DVD
format, marking
Sony
-backed
Blu-ray
the winner of the war. However, the prolonged development of the Blu-ray and the following format war delayed the potential adoption of the format so much that it remains a mystery whether the format will ever be able to replicate DVD's success story.
Various net-based video services, such as
Hulu
have made significant gains in the United States during the 2008. As more and more studios, TV production companies and broadcast channels adopt net as one of their more significant distribution channels, such services pose a real threat to Blu-ray's future in the U.S. It should be noted that due distribution contracts, smaller market areas and various localization issues, such services are rarity in most markets and in those markets, Blu-ray is often the only reasonable option for high definition video material. As a good example, here in Finland, the most HD channels you can get from any pay TV operator, is currently 10 and none of the major broadcasting channels provide HD material whatsoever. And of course Google is taking major steps into net video as well, specially after the introduction of
HD material to Youtube
earlier this year.
Blu-ray is also been criticized for its copy protection schemes
(AACS, HDCP, BD+)
that restrict its use in non-authorized systems and make it difficult to back up movies
(backing up movies you own is still considered legal in several countries)
. The main copy protection scheme used in Blu-ray
(and its former rival, HD DVD)
called AACS was essentially
cracked
open a while ago, but BD+ still remains
somewhat problematic
due the fact that studios can change its keys and mechanism as they wish, by simply issuing new firmware updates.
Slysoft
is of course
tackling the problem
quite successfully, but studios' measures can be seen as harrassing their paying customers rather than preventing piracy
(all of the movie titles can be found pretty quickly in pirated HD versions, whether the title in question is protected by BD+ or not)
.
LCD technology is "ready", now the price war is on
Quite easily predictable pattern could've been seen this year with flat-panel TVs. When flat-panel TV craze began couple of years ago, the technology was arguably "in development", with power consumption levels hitting those of a large owen, contrast ratios quite poor and screen resolution, even with large displays, lower than 720p. With the rapid development, the flat-panel TV technology pretty much "matured" already in late 2007 when virtually all displays with 40" or bigger screen size were Full HD displays. Couple of small things could be added to the technology after that, but once all major manufacturers had 24p support, good contrast ratio and Full HD resolution in all their larger TVs, it was obvious that the only real selling point they could use against each others was the price.
Assisted with the global financial crisis, TV prices from major manufacturers have more than halved in less than a year. The drop has been even bigger with larger models -- some Sony's 50+ inch models are selling 60 percent cheaper now here in Europe than what they used to cost back in Spring.
iPhone 3G, Nokia finally responds
Apple
demonstrated to the world, once again, how to build up global hype with an upcoming product launch, without spending a single penny on marketing before the launch. Yes,
iPhone 3G arrived
and made quite a significant splash in the world of mobile phones. Furthermore, the launch of 3G version of the iPhone meant that many potential customers could finally get iPhone through legal channels in their own country, thus widening the customer base significally. It should be noted though, that just like the original version of iPhone, the specs of the product were and still are somewhat sub-par compared to the high-end phones available from major phone manufacturers
(no HSUPA, poor camera, no Bluetooth, etc..)
, but with iPhone, it has never been about specs, but about usability. As we noted last year, iPhone wont be the kind of product that will take Apple to the Top 3 mobile phone manufacturers' chart, but it is a phone that has changed the way people see and use their phones -- and it has achieved that by simply phasing out the "phone" to just another application and putting "Net" to the forefront of the user interface.
Industry has been watching closely what will Nokia, the undisputed king of the mobile phone world
(well, outside U.S. anyway. In the U.S., Nokia's relations with operators who control the phone sales have been awkward at best and outright awful for the good part of the decade)
, do to counter Apple's claim to the smartphone crown. First shot was fired in September, when Nokia
launched its 5800 XpressMusic
-- relatively cheap touch-screen smartphone with specs that beat pretty much anything that iPhone can offer. The
follow-up was announced
couple of months later in form of N97, a smartphone that has best of both worlds: a large, high-resolution touch screen and a full, "proper" QWERTY keyboard in a package that is roughly equivalent in size to the original iPhone.
It is yet to be seen whether these products will help Nokia to claim the smartphone crown back or not. But the time is also tough for all expensive phones like iPhone and N97 as consumers are much less willing to change their phones every 18 months as they've done in the past -- thanks to the global economical situation.
Craze of the year: netbooks
One of the most interesting phenomenoms of the year have been so-called
netbooks
(or ultra-portable laptops or mini laptops)
. I have personally argued for couple of years now that computer "horsepowers" have achieved the level where it is unnecessary for most people to upgrade their PCs -- ever -- as the Joe Average's main uses for a PC can be summarized to Internet and word processing and any modern PC can handle both of those tasks nicely.
Now, the lower end PC parts
(CPU, memory, HDD, display)
have become cheaper and cheaper. Finally, couple of laptop manufacturers decided to try and build an inexpensive
(or "dirt cheap" to be more exact)
, extremely small laptops that could be purchased as family's second, third, fourth, etc PC. And apparently that strategy played out nicely.
Asus
Eee PCs,
Acer
's Aspire One series,
MSI
's Wind laptops and tens of other models quickly became the most unlikely phenomenom of the year. Now it seems that pretty much everybody has bought one, as they sell for the same price as some gaming enthusiasts pay for their graphics cards. And as the devices get more popular, people figure out more uses for them. Many people have bought netbooks to be used as low-end HTPCs or as basic "web browsing devices" that can be kept in a living room table to chek an occasional Wikipedia entry or to check one's emails.
As the low end of PC parts gets more powerful
(as they always do)
in near future we can expect to see sub-$250 netbooks that can easily run 1080p video material. A very, very interesting development for a digital video enthusiast like myself :-)
Get super-fast net connection, but don't use it!
As a somewhat of a sidenote, I think I am obligated to comment on one of the most idiotic fights during the past year or so. ISPs all over the world keep on pushing the connection speeds higher and higher, but seem to be unwilling to accept the fact that once you upgrade user's connection from a 512kbps to 100Mbps, it is quite likely that the traffic the user transfers each month also jumps up significantly.
Comcast
, an American cable TV and cable modem operator apparently forgot this and once their backbone connection bill went up, they began their quest to find the culprits. And as always, the easiest option is to put the blame on your paying customers.
The saga itself began already
back in 2007
, but is likely to go on and on, until Comcast and others realize that only thing they should be offering to their customers is the access to Net with the speeds they pay for and nothing else. If they can't handle the traffic their customers are generating, they should either invest to better backbone connectivity or to stop taking new customers once the limits have been reached.
Year 2009?
The year 2008 was quite good for us -- our site's traffic grew and we finally launched a new language version of our site
(Swedish site went live back in February)
. Here in Finland, the Finnish version of AfterDawn became
officially
the #1 tech site in Finland, reaching almost 20 percent of the entire nation each month in terms of unique visitors. Our English site reaches now more than 4.5 million visitors each month
(according to QuantCast's stats)
. So, things have been pretty good for us recently, despite the economic downturn, etc.
But hey, it is now officially the year 2009 and we will celebrating our site's 10th birthday in June. And trust me, it is pretty darn long time in this business, even though the past decade has been more fun and more interesting than I would have ever imagined. I am extremely thankful for the coworkers I've had the pleasure to work with for the past nine and half years -- thanks guys! I can't emphasise enough the role of our incredible user base have had with all this success. Thank you guys, pat yourself on your shoulders, you all have earned it :-)
Talking about our future, We are planning to launch a completely revamped version of our site later this year, taking into account the thousands and thousands of feedback emails and forum messages we've received over the past couple of years and hopefully manage to make the site easier to use, friendlier for new visitors and overall better experience for all of you
(and us)
.
As always, I didn't even try to gather all the important events and breaking news that happened back in 2008 -- you can browse through our
news archive
if you want to revisit the past year's tech news -- but simply wanted to make a mental note of the events, news and phenomenoms that I recollect as "important" ones from the past 12 months.
That's it. Year 2008 was nice, but lets make this new year even better. Happy new year 2009!
-Petteri Pyyny
AfterDawn.com