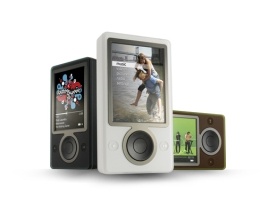 Beginning on December 31st,
30GB Microsoft Zunes
around the world began freezing up and complaints flooded in from worried users who were concerned their media device was broken.
The software giant looked into the problem and concluded that the problem stemmed from 2008 being a leap year. The Zune's internal clock had failed to switch over to the new year, and the software bug caused the devices to lock up.
The problem was 'fixed' however yesterday when Microsoft advised all Zune users to let the battery of their device drain out and then turn it on after 7 am on Thursday.

"Wait until the battery is empty and the screen goes black,"
the company said,
"Then power up the devices, but only after 7 a.m. Eastern time on New Year's Day Thursday. No other action is required."
Users may have to re-sync their devices completely today however, to restore any
DRM
files that come with
copyright-protected songs.