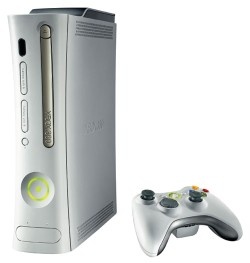 Microsoft
is now boasting that its
Xbox 360
gaming console had its "best ever" Christmas sales in Europe, pushing overall sales in the region to just over 8 million consoles.
Unit sales were almost double year-on-year and Microsoft also noted that they are leading the
Sony PlayStation 3
by over one million units.
"2008 saw us grow faster than any of our competitors and we over-achieved in sales during the crucial Christmas selling period,"
added
Chris Lewis, regional VP of Microsoft's Xbox business in Europe.


"With eight million consoles sold since we launched, and consistently out-selling PlayStation 3 in EMEA, we're poised to build on this success in 2009.

"This success was only possible through our partnerships with retail and with publishers, with whom we've worked closely to build a strong ecosystem in the region and to bring value to our shared customer base."

"As we move into 2009 and an uncertain economic climate, we continue to be committed to offering the right blend of gaming and entertainment experiences at the right price,"
concluded Lewis.