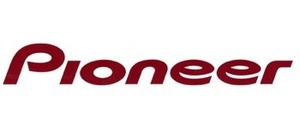 Pioneer
has
introduced
a set of new Blu-ray players at the
Consumer Electronics Show
in Las Vegas. The trio includes players from various price groups to attract wider range of customers. The cheapest is the
BDP-120
at under $300 and the priciest the
BDP-23FD
which will retail for approximately $600.
The budget model Pioneer BDP-120 features HDMI 1.3a and Profile 2.0 with BD Live but unlike the two, more expensive models it doesn't have internal flash memory. However, it will come with a 1GB thumb drive which will enable the BD Live features without additional cost from peripherals.
BDP-320
has 1GB of internal flash memory and supports 7.1 analog audio, 48-bit Deep Color and
KURO Link
as an addition to Dolby TrueHD and DTS-HD Master Audio supported also by BDP-120. BDP-320 also comes with better picture control settings than the budget model. It is estimated to sell for under $400.
The top of the range model costing around $600 is the BDP-23FD. This BD player is directed at the home theater enthusiasts / custom install market and adds a RS-232C port and KURO Link with a "
New Synergy Feature
" to already pretty impressive feature list of BDP-320. The synergy feature allows the player to receive information from other Pioneer products and change setups according to them. That way the player can for example optimize the video output for certain AV setup.
The players will become available in the US in March.

BDP-120

BDP-320

BDP-23FD