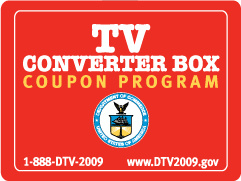 In six weeks, February 17th, the US is scheduled to switch to digital TV transmissions. However, it might as well not happen if the suggestions of
President-elect Barack Obama
and his transition team are followed. The co-chairman of Obama's transition team
John Podesta
addressed the switch program and requested a delay. According to
The New York Times
blog
TV Decoder
Podesta said that funding of the transition has been
"inadequate"
.
In addition to consumers, major television companies are ready to back up or consider the delay.
NBC
and
ABC
support the delay as well as
PBS
which is afraid that due to insufficient coupons some of the children would no longer have access to free educational shows such as their Sesame Street.
CBS
has informed that they are willing to consider the suggestion.
In December
Nielsen Media Research
released a report which estimated that 7.8 million US over-the-air households haven't upgraded for digital television. The converter coupon program
has run out
of coupons and the waiting list is getting longer. Podesta estimates that the waiting list, with currently over one million requests, could grow by hundreds of thousands every day. According to NY Times, Obama's economic recovery package would include additional funds to digital TV transition.