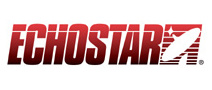 For several years Echostar has been involved in a legal battle with
TiVo
over Dish Network DVRs that were found to be infringing on that company's 'Time Warp' patent. To date every court decision has gone in TiVo's favor. Now they've managed to get the US Patent and Trademark Office (USPTO) to re-examine the patent, hoping to have it invalidated.
Echostar released a statement today saying
"We are pleased that the Patent and Trademark Office (PTO) granted our Petition for Re-Examination of the software claims of TiVo's '389 patent, which are the subject of TiVo's current motion for contempt. The PTO found that there is a 'substantial new question' of patentability as to the software claims in light of prior patents that appear to render TiVo's '389 patent invalid as obvious."
Since being sued for patent infringement Echostar has
redesigned their DVRs
to avoid paying TiVo royalties, but if the patent is upheld they'll
owe TiVo $74 million
.