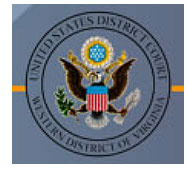 The
RIAA
is no stranger to outlandish legal arguments in
P2P
copyright infringement cases. This isn't particularly surprising given that they've very successfully
avoided arguing
most of them in court, preferring instead to use the obstacle of expensive litigation to frighten defendants into settling. But sometimes a judge gets the chanceto shine a light on their
creative readings
of thelaw. In one such case a federal judge has denied the RIAA's claim for damages on the grounds that they must first prove their losses.
It seems like an obvious enough point. For example, it's a long established tenet of contract law that you can't sue for losses over a deal you might have made with someone. And if someone steals physical merchandise you can't get restitution from a list of what you think was probably stolen. But music, movie,
and software
conglomerates have always characterized every free download of a copyrighted work
as a lost sale
.
In a decision related to the criminal copyright case against Daniel Dove, Chief United States District Judge James P Jones noted
"The downloaders in this case could have purchased songs over the Internet, rented movies, borrowed DVDs from the local library, or purchased CDs or DVDs at the full purchase price. But the victims have not made any attempt to assess how many Elite Torrents downloaders would have used these various alternatives or no alternative at
all."
He was referring to requests from both the RIAA and movie studio
Lionsgate Entertainment
in which each asked for restitution based on some interesting calculations. Judge Jones agreed that the RIAA
"provides proof that 183 sound recording albums were transferred through Dove's server a combined total of 17,281 times"
but questioned the claim that
"member companies suffered economic loss in the amount of $124,768.82."
Among other problems he pointed out
"RIAA only proves that the first 20 albums are held by record labels that are RIAA members; there is no such proof as to the remaining 163 albums."
Lionsgate
didn't fare any better. Although they were able to provide the actual number of copyrighted works involved which they owned, they then used an assumption that every title was downloaded an equal number of times to "prove" how many times their copyright was infringed on and that number to calculate lost sales.
The judge was also critical of the prosecutors for backing the RIAA and Lionsgate damage claims.
"there is no direct evidence that each unlawful distribution of an RIAA member company's album through the Elite Torrents network diverted a sale from that company,"
he noted. He added
"The government finds RIAA's estimated losses reasonable because it calculates loss based on only 20 of the 183 albums in the Elite Torrents tracker database, but there is no suggested logical basis for making the calculation based on 20 albums as opposed to 1 or 100 albums."