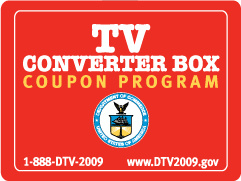 Just
three days after it was decided a vote was necessary
, the
US Senate
has voted unanimously to delay the upcoming mandatory transition from analog signals to digital signals.
The new transition date is set for June 12th, moving four months back from its original February 17th date. The proposal now moves to Congress and could be passed as soon as tomorrow morning.

President Obama backed the proposal fully, noting that America was still not ready for the transition and that a February transition date would cause more problems than it would solve.

The National Telecommunications and Information Administration, the group in charge of coupons for converter boxes that allow analog signal users to receive digital broadcasts, says they have exceeded their $1.34 billion USD funding limit. 3 million Americans remain on waiting lists for the coupons.