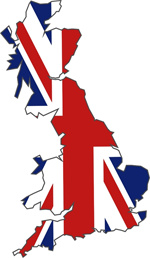 According to a
The Telegraph
report, the Communication Minister in the UK, Lord Carter, is looking to add a "universal levy" to every broadband user's monthly bill that will help compensate "film and music companies for their losses from illegal downloads."
Carter also says that "the entertainment industry - which has lobbied for the fee to be introduced - estimates it will lose £1 billion over the next five years due to piracy".

Sources quoted by the report say however that the plan will not be introduced this year, as there is fear it will slow "universal broadband" adoption "by 2012."

It may not be happening soon, but it appears if Lord Carter and the entertainment industry have their way, every UK resident with cable or DSL Internet will be paying extra every month to compensate for "billions" of dollars in piracy losses faced by the film and music industries.