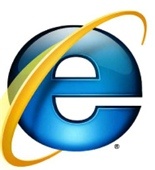 Microsoft
has made the first release candidate of Internet Explorer 8 available for download. The latest version of the browser boasts better standards compliance with both HTML 4.01 and CSS 2.1.
There are also some new features added to IE 8, including something they're calling Accelators. Each accelerator corresponds to an online service which can be used directly on a page's content. For example, you could highlight a street address and use a map service's accelerator to look it up without the hassle of copying and pasting into a different page.
Other additions to the world's most popular browser include enhancements to the built-in search and suggestions for websites you may be interested in based on your browsing history.
You can download Internet Explorer 8 RC (Release Candidate) 1
from our Downloads section
.