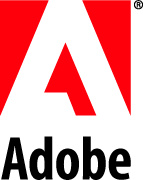 After months of working on the technology, it appears
Adobe
is still having technical issues with creating a workable version of
Flash
for the
Apple iPhone.
Adobe CEO Shantanu Narayen elaborated during an interview with
Bloomberg
:
"It's a hard technical challenge, and that's part of the reason Apple and Adobe are collaborating,"
Narayen
said
.
"The ball is in our court. The onus is on us to deliver."
In November, when Apple confirmed that they were working with Adobe to bring the Flash plug-in, Narayen said:

"To bring the full capabilities of Flash to the iPhone Web-browsing experience we do need to work with Apple beyond and above what is available through the SDK (the iPhone software development kit) and the current license around it."
It appears not too much has changed since then.
At the same time, Adobe
released a version of Flash that works with Android and Windows Mobile phones
.