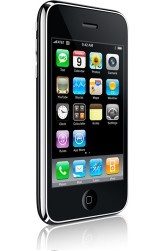 Crackulous
, the software application that strips copy protection from
App Store
applications has now been released to the general public and is easily accessible
via a jailbroken iPhone
.
For anyone with a jailbroken iPhone (or iPod Touch with
firmware
v2 or higher), simply head to
Cydia
and find it in the directory. When you install and launch the app, Crackulous will list all the applications you currently have on the device. Whichever one you want stripped of its protection, just click on it and wait a couple of minutes.
Now that the program is available to everyone however,
Apple
is sure to notice. There is no fair way to use this, as it promotes complete theft. That's not to say that most of the apps from the app store haven't already been available via
P2P
and
warez
for months now but I think its fair to say that the guys over at
Hackulous
may be seeing a cease and desist letter soon.