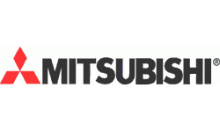 Mitsubishi
has announced that it has developed the world's first in-car
Blu-ray
player.
At 50 x 178 x 180mm, the company says the player is only 1/3 the volume of its home standalone
BD
player.
The player will support
BD-ROM, BD-R
and
BD-RE
and the company plans to commercialize it at some point in 2009.
Tech-On
adds
that
"there are two main factors that contributed to the small size. First, Mitsubishi Electric increased the board density by 1.5 times. Second, the company reduced the thickness of mechanical parts while improving the anti-vibration performance of the equipment.



Specifically, the level of disc runout was reduced to 1/5 that of the company's existing products. By reviewing the mechanical design with the use of a vibration analysis technology, the company made the improvements without adding a damper."