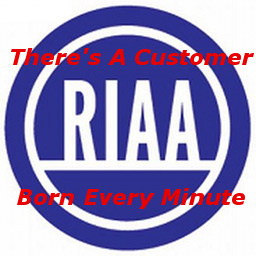 Last week the RIAA unveiled a new anti-piracy program aimed at children as young as third graders. The Music Rules! program offers free propaganda disguised as educational material for download in PDF format. The RIAA will also ship free printed copies of each publication to educators on request.
A Teacher's Guide promises curriculum "designed to reinforce skills across the curriculum in math, language arts, citizenship, and music." The language arts component is apparently covered by making up a new word to describe people who copy songs without a label's permission.

One worksheet, specifically aimed at children in grades 3-5 explains "They are songlifters, people who take songs without paying for them.Sometimes songlifters copy music from other people's CDs. Sometimes they use the Internet to download music from other people's computers. Either way, songlifting is like shoplifting, and that means it's wrong."

In the math portion, kids are instructed to interview their family and friends to add up the number of times they've either songlifted themselves, or assisted in others' songlifting activities by allowing them to copy music.

Citizenship apparently refers to learning the list of people supposedly deprived of their liveliehoods by songlifting. They include agents and music publishers.

Notably missing is any mention of fair use. Instead one worksheet warns "It is illegal for anyone to make a copy of that recording without permission from the people who created it."