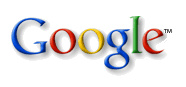 Google
and
Sony
have teamed up to try to take on
Amazon
and the e-book market today, with Google making its entire library of public-domain e-books available for free on the
Sony Reader
, Sony's popular e-book reader. With the new move, Sony has 600,000 titles available compared to Amazon whose library is just over 245,000.
Google's books are usually available as PDFs but will now be available in ePub format for the Sony reader.
At the same time, Sony announced that they were lowering the price of their PRS-700 reader to $349.99, making it $10 USD cheaper than the newly released
Amazon Kindle 2
.
The companies note that Google's books will not work with Sony's older PRS-500 reader but are fully compatible with the PRS-505 and the 700.
"We founded Google Book Search on the premise that anyone, anywhere, anytime should have the tools to explore the great works of history and culture,"
said
Adam Smith, product management director for Google Print.
"We believe in an open platform for accessing and reading books."