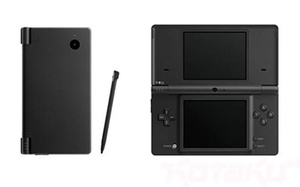 Nintendo
has noted that the new
DSi
handheld sold very well in the US, moving 435,000 units in its first week of sales, the week ended April 12th.
The numbers were almost double that of its predecessor, the
DS Lite
, which sold 226,000 in its first week.
"These numbers demonstrate that the Nintendo DS brand remains strong, and that consumers continue to look for the best new experiences on their portable video game systems,"
said Nintendo of America executive vice president of sales and marketing Cammie Dunaway.
Dunaway also noted that
DS
Lite sales remained high as well, with the company selling 563,000 in March.
"Nintendo systems accounted for 58.4 per cent of the video game hardware sold in March, more than all other systems combined,"
Dunaway
added
.
"Consumers continue to be attracted to the wide range of software available and the great value of Nintendo systems."