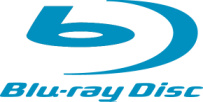 Beginning next week,
BluFocus
and
NetBlender
will launch a mobile phone app for smartphones that will allow
Blu-ray Disc
owners to transfer extra features from the disc directly to their phones.
The app, dubbed
BD Touch 2.0
, will be shown off next week at the
NAB conference
, added CEO Paulette E. Pantoja.
BD Touch 2.0 will be free in the
App Store
and other application stores and will work on
Apple's iPhone
and
iPod Touch
, the
Palm Pre
,
Google's Android
platform and
BlackBerry
phones.
With the app installed,
users can
"transfer downloadable content and interactive features from their Blu-ray Disc to their phone. The phones also can be used as a remote control for a compatible Blu-ray player."
Pantoja adds that BD Touch capability will be a very easy for Blu-ray developers to add to discs in the future.
"It's just one line of code they have to put in,"
Pantoja notes.
"We made it extremely, extremely simple."