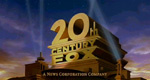 Last month we reported
that
20th Century Fox Home Entertainment
had announced it would be creating two classes of DVDs for now on, a "premium" version with extras and digital copies and a "rental" version which removes all extras and will be available for rental only.
The first movie to be "split" was Oscar-winner
Slumdog Millionaire
which hit stores and rental outlets on March 31st. It appears the studio is now reconsidering that policy, and rental outlets will now be allowed to order 'premium' sell-through versions as well.
This is according to library media distributor
Midwest Tape
which has informed all its accounts that Fox has reversed course on the policy, due to a large number of complaints from retailers and consumers.
On the other hand however, Fox has denied the report saying it has not made a final decision on the policy.
"Fox is currently reviewing its policy as it pertains to the library channel,"
added
a spokeswoman.
"No changes have been made at this time."

Fox did issue a notice however, on how the studio continues to receive complaints over the policy.
"Over the past week, many of our customers have advocated via e-mail and on list-serves for a reversal of Fox's rental policy,"
says the notice.
"We are very pleased to announce that in response to this vocal and persuasive outcry from the library community, Fox has decided to amend their policy."