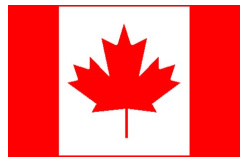 The
Entertainment Software Association (ESA)
of Canada is currently meeting with the country's members of parliament in an effort to lobby for harsher piracy laws, because the group's members "feel their intellectual property is at risk."
Canada does not allow any pirated goods to be seized without a court injunction, and punishments do not include jail time, only fines.
Danielle Parr, the executive director of the ESA of Canada,
added
:
"At the federal level, the primary issue for us... is the protection of intellectual property."
Parr also believes there should be jail time, and the current fines for pirates are simply a "a slap on the wrist." She also singled out mod chips, saying,
"in Canada, these devices are not illegal. They're illegal in virtually every other country."