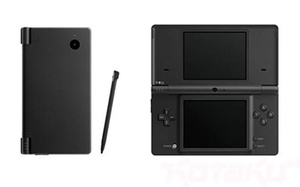 Despite a prolonged slump in hardware sales, Japanese console sales improved marginally week-on-week for the week ended June 21st, with the
Nintendo DSi
remaining at the top of the chart.
The popular handheld moved almost 41,000 units for the week, followed not so closely by its handheld rival the
PSP
at 27,884 units sold.
For consoles, the
Wii
clearly led the way, as usual, selling more than the PS3 and
Xbox 360
combined.
The
overall
figures:


* 1. Nintendo DSi: 40,464
* 2. PlayStation Portable: 27,884
* 3. Nintendo Wii: 19,386
* 4. PlayStation 3: 10,359
* 5. Xbox 360: 6734
* 6. Nintendo DS Lite: 5531
* 7. PlayStation 2: 3770