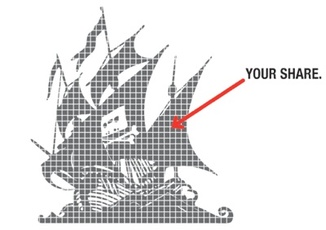 As we
reported earlier
today,
The Pirate Bay
is being sold to another Swedish company
Global Gaming Factory X (GGF)
. The publicly listed software company stated that the acquisition will have an effect on the business model of The Pirate Bay which has been known to be the most popular BitTorrent site on the Internet. In addition to these changes some less expected changes are going to happen too.
Peter Sunde
, co-founder of TPB, has told
TorrentFreak
that The Pirate Bay will be shutting down their tracker and remove torrent files from their servers. After closing the tracker The Pirate Bay will use the torrents of an upcoming third party service which will introduce an API accessible by other torrent sites as well.
It's still unclear how GGF intends to compensate the content providers and copyright owners. Neither has the company revealed further information how the acquisited
Peerialism
and its file-sharing technology will affect The Pirate Bay.