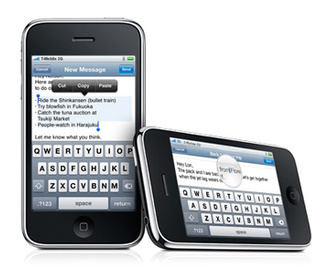 George Hotz, who normally goes under the moniker
Geohot
, has released the world's first
iPhone 3GS
jailbreaking software today, notably before the
iPhone Dev Team
.
Hotz came to fame (or infamy) in the online community when he released the first iPhone unlocking software in 2007.
The iPhone Dev Team has said they have software available but are waiting until after the upcoming 3.1 update to release it. Geohot did not feel the need to wait however.
Adds Hotz:
"Normally I don't make tools for the general public, and rather wait for the dev team to do it. But guys, whats up with waiting until 3.1? That isn't how the game is played. We release, Apple fixes, we find new holes. It isn't worth waiting because you might have the "last" hole in the iPhone. What last hole…this isn't golf. I'll find a new one next week."

Despite the quick sales of the iPhone 3GS, the Dev Team felt an early release would benefit few users and felt it better for the community to keep the exploits or vulnerabilities used out of "Apple's eyes" for the time being. Being that the new jailbreaking software is available now, Apple can possibly examine what hole is being exploited and patch it with their 3.1 release. Not that Hotz cares.
The software is dubbed
purplera1n
and you can find more information about it here in Hotz's blog post:
I make it ra1n