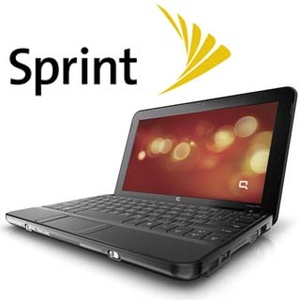 Sprint Nextel
has announced that it will begin selling a heavily subsidized
netbook
, the
Compaq Mini 110c-1040DX
, for 99 cents, for users signing up for a two year contract.
The offer is only available through
Best Buy
. The Netbook by itself costs $390 USD at Best Buy and the retailer will begin selling the same Netbook with a two year Verizon contract for $199.99 USD, a huge premium over Sprint.
The Sprint 3G service contract costs $60 USD a month for 5GB of data, making the actual cost at the end of the contract $1440 for the netbook.
The Compaq itself uses Windows, has a 1.6GHz
Intel
Atom Processor and 160GB hard drive.