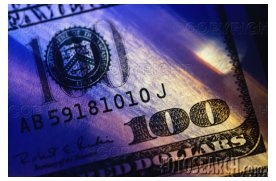 Internet Radio
has been saved today, for the time being at least, after
SoundExchange
signed a deal with radio webcasters.
SoundExchange is the organization in charge of collecting royalties for musicians and the record labels relating to online music.
The deal, settled after 2 1/2 years of very public disputes over proposed royalty increases, will allow Internet Radio to survive. Webcasters will not be forced to pay per-song royalty payments that many
webcasters claimed would put them out of business
.
According to the
LATimes
, webcasters can now "choose an alternative rate structure that allows them to pay lower per-song royalties through 2015, or 25% of their revenue."
"If the rates weren't resolved, we were sunk. So this is a huge relief,"
adds Tim Westergren, founder of
Pandora
. Westergren adds that Pandora, through its site and iPhone App, has about 30 million registered users.
The company expects to have $40 million USD in revenue for 2009, and could possibly now be profitable next year.
The new royalty deal will start at a per-song rate of 0.08 of a cent per listener per song and will rise to .14 of a cent by 2015. The proposed rates had been .0762 for the first year, and then .19 of a cent for 2010, a gigantic increase.
The LATimes adds that "under the new agreement, large webcasters pay whichever is greater -- the per-song fee or the percentage of revenue. Smaller commercial webcasters -- those with $1.25 million or less in total revenue -- would pay between 10% and 14% of their sales or 7% of their expenses, whichever is greater."
"It's a substantial reduction in the per-song streaming fee, and that was really the crux of the problem for us,"
notes Westergren.