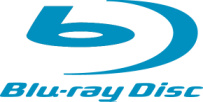 According to the midyear report issued by the
Digital Entertainment Group (DEG)
, sales of
Blu-ray
titles rose considerably so far in 2009, helping to reduce overall losses to the industry as prerecorded entertainment sales dropped 3.9% over last year. Sales of Blu-ray titles were up 91 percent, totaling $407 million. Additionally, rentals of Blu-ray titles also rose, with revenue from rentals up 62 percent.
Adams Media Research
had published data showing Blu-ray sales doubled in the first quarter of the year. The format is benefiting from continued
HDTV
penetration to U.S. households, which is up 13 percent since the end of 2008. Blu-ray player sales rose 25 percent as hardware prices dropped off. Over 2 million Blu-ray stand-alone players are now in U.S. households, and the number shoots up to 11 million when you include the
PlayStation 3 (PS3)
console.
More than 1600 Blu-ray titles are now available, and over
40 million discs have been sold
in the United States. The good results are a boost to the Blu-ray format, and are contradictory to a recent Harris Poll report which would suggest most consumers are not interested in the new format at all.