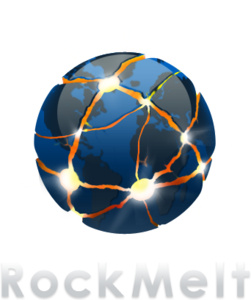 Netscape Communications
founder
Marc Andreessen
has launched a new web browser, dubbed
RockMelt
along with two former partners, Eric Vishria and Tim Howes.
Howes and Andreessen sold their company,
Opsware Inc
to
Hewlett-Packard
two years ago for $1.6 billion USD.
Not much else is known about the browser but it appears that it will be designed in some way to work directly with
Facebook
. Andreessen is a board member of the social networking site.

"There are all kinds of things that you would do differently if you are building a browser from scratch,"
added Andressen in a past interview with the
NYTimes
.
You can sign up for the mailing list here:
RockMelt.com