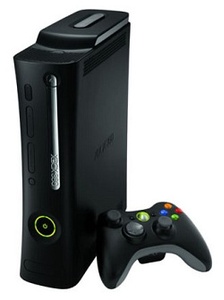 After weeks of leaked catalog ads
unofficially showed off the price cut,
Microsoft
has officially dropped the price of the
Xbox 360 Elite
today, with the console set to sell for $299 USD beginning tomorrow morning, in the United States.
The Pro model, which features a smaller HDD, will drop to $249.99, and seems to be on the way out, in favor of the Arcade and Elite models.
"With the holiday season right around the corner, it's already time to start looking for entertainment and gifts that everyone will enjoy,"
added Shane Kim, corporate vice president of strategy and business development for the Interactive Entertainment Business at Microsoft Corp.
"If you're looking for deep experiences that don't require deep pockets, now is the time to purchase an Xbox 360. We've got the best games, a vast library of TV shows and movies, new music experiences, more ways to connect friends and family, and so much more on the horizon including 'Project Natal' — no controller required."