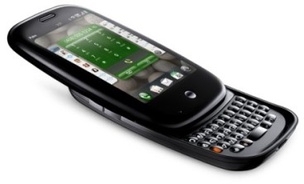 The Canadian mobile phone carrier
Bell Canada
has announced today they have become the second provider in the world to offer the
Palm Pre
smartphone.
Until today, the phone had only been available via
Sprint
in the United States, and was launched two months ago.
The 3G capable phone has a 3.1-inch touchscreen with 480x320
resolution
and a slider design which hides a full QWERTY keyboard. More notably, the phone uses Palm's own WebOS Linux-based operating system, which offers multitasking for applications and "
Synergy
" for contacts integration.
The prices however are nowhere near as good as they are in the United States. To buy the phone without contract will cost $600 CAD (about $549 USD) or you can buy it with a 3-year contract for $200 CAD ($183 USD) with a mandatory $45 CAD a month data plan that only offers a measly 500MB of data.