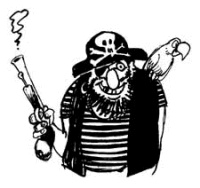 Following the guilty plea of one, and the conviction of a second, four more members of the pre-release piracy group
RNS
have been indicted on charges of conspiring to commit copyright infringement for their roles in uploading pre-release music, sometimes weeks before the the CD's official street date.
RNS, one of the older groups on the "scene," was started in 1999 by Adil R. Cassim, who even then was distributing music online and RNS grew in reputation as a "pre-release" group.
"The supply of pre-release music was often provided by music industry insiders, such as employees of compact disc manufacturing plants, radio stations, and retailers, who typically receive advance copies of music prior to its commercial release,"
reads the court documents, via
Ars.
It is unclear how many albums the uploaders are accused of sharing, but the US DOJ says the amount of tracks distributed is in the thousands. Each group member had a different task, such as ripping, encoding, server management, and of course, the obtaining of the actual
CD
before the release date.
For their alleged crimes, each of the men face up to five years in prison and $250,000 USD fines.