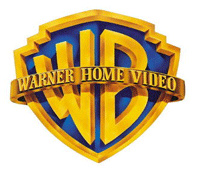 Warner Home Video
has announced they will be offering
Blu-ray Disc
revenue-sharing through
Rentrak
, a company that provides transactional media measurement and analytical services to the entertainment and media industries.
The deal was not fully disclosed, but it seems like rental outlets will have to sign up for Warner's
DVD
revenue-sharing offer first before they can get the same luxury for
BD
.
Sony
Pictures Home Entertainment and Lionsgate are the only other major studios to offer the BD revenue sharing, but a few indies are said to be contemplating as well, including Summit Home Entertainment, Anchor Bay Entertainment, E1/Koch and Magnolia Home Entertainment.

"Warner has developed an impressive track record with respect to creating and marketing film properties that resonate with the consumer,"
adds Marty Graham, president of the home entertainment division at Rentrak, via
VB
.
"We are thrilled to be able to offer both Warner's DVD and Blu-ray Disc new release content to retailers participating in our revenue-sharing program."
Rentrak adds that BD rentals are up 50 percent this year.