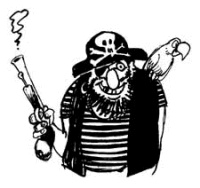 Isamu Kaneko, the developer behind the Japanese
P2P
system
Winny
, has had his case appealed today by the Osaka High Court.
Kaneko
was convicted originally in 2006
for enabling copyright infringement and fined ¥1.5 million.
The developer had been a research assistant at the University of Tokyo and is generally considered one of the forefathers of Japanese P2P.
The new reversal means Kaneko is not guilty and will not have to pay a dime of the fine.

"Merely being aware of the possibility that the software could be abused does not constitute a crime of aiding violations of the law, and the court cannot accept that the defendant supplied the software solely to be used for copyright violations,"
judge Masazo Ogura ruled, via
Slash
.
"Anonymity is not something to be looked on as illegal, and it is not something that applies specifically to copyright violations. The technical value of the software is neutral,"
he concluded.