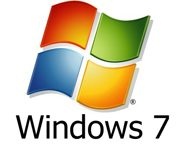 Last night,
iolo Technologies
, vendors of the
System Mechanic
"PC-tuning" software, released a report that stated
Windows 7
booted slower than its predecessor
Vista
and many,
including our very own AfterDawn regulars
felt the move was nothing more than a publicity stunt.
Today,
ChannelWeb
decided to experiment, and installed the System Mechanic 9 software on their test computer (32-bit Win 7, Core 2 Duo 2.53GHz CPU, 4GB
RAM
) and was met with some ironic results.
Without System Mechanic installed, boot-up time (from Power button to "executing a command") was 53 seconds, including typing in a password to login. After running a "Deep" optimization of Windows Startup using the software, boot up time increased to 54 seconds, slower than before the optimization but still extremely faster than iolo's
reported startup time of 1:43 posted yesterday.
Overall, iolo's posted times are alot slower then most reported times and begs the question of what type of computer they tested on, and with what software already installed on the machine.