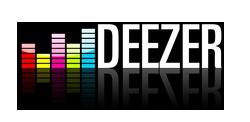 The French free music-
streaming
service
Deezer
has brought in about $9.6 million in second round capital funding, this time from private equity firms AGF Private Equity and CM-CIC Capital Prive.
The company has about 10 million users, 6 million in France.
The site launched in 2007 after deals were signed with
SACEM, Sony BMG
and
Universal Music Group
.
Deezer's main competition is
Spotify
, the high profile streaming site that offers both free and subscriber-based services and a large catalog of tracks. Spotify is set to launch in the US later this year.
Deezer now has about $18 million in capital funding.