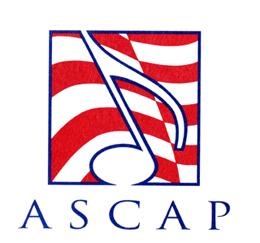 On Wednesday a Federal judge granted Verizon's request for summary judgement, shooting down all of ASCAP's claims that mobile phone providers
should pay public performance royalties
for ringtones they sell.
The sale of ringtones already requires the seller to pay mechanical royalties to the publisher (songwriter) and recording artist, just like MP3s or CDs.
ASCAP claimed that when the ringtone is downloaded by a customer or plays when a mobile phone rings it's a public performance. Because of that they were asking for additional royalties.
The short version of Judge Denise Cote's ruling is that there is no public performance under US copyright law so there can be no infringement of that right.
The first claim Judge Cote addressed was the transmission of a digital file from mobile provider to the customer's phone. She pointed out
"ASCAP does not contend... that a Verizon customer can actually listen to a ringtone while she is downloading it; it acknowledges that the ringtone cannot be played before the transmission is concluded"
In other words a data download isn't a performance. She also concluded that because the transmission is sent to a single individual it's not public by definition.
Expect these points to be revisited in
the pending case by ASCAP and BMI
over downloads from online music stores like iTunes.
But what about when the phone rings? That was an even easier question to answer.
She wrote
"customers do not play ringtones with any expectation of profit. The playing of a ringtone by any Verizon customers in public is thus exempt under 17 U.S.C. § 110(4) and does not require them to obtain a public performance license."
Once again, no public performance as defined by copyright law so there are no royalties to collect.
Finally she ruled on what may be ASCAP's most ridiculous assertion, that Verizon controls when a downloaded ringtone plays.
"Once the customer has downloaded the ringtone onto her telephone,"
Judge Cote wrote,
"she controls the telephone and makes the decisions that determine whether that ringtone will be triggered by an incoming call signal. And, of course, it is someone else entirely -- the caller -- who has initiated this entire process."
What's really significant in this case isn't just that Verizon, and by extension their customers, prevailed. As Judge Cote herself pointed out, before granting Verizon's motion for summary judgement she was required to look at the facts in the most favorable way for ASCAP.
Her ruling in Verizon's favor means she didn't find the slightest possibility ASCAP had a legitimate case.