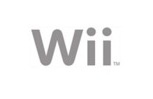 Nintendo's
Shigeru Miyamoto made a few statements this week in regards to the eventual
Wii
successor, saying the console will likely be smaller and cheaper and less of a "toy."
Miyamoto, during the interview with
Popular Mechanics
says:
"With both the Wii remote itself and Wii Motion Plus, what we've been able to do is introduce an interface that is both I think appealing and at the right price for a broad audience. And while we don't have any concrete plans for what we'll be doing with hardware in the future, what I can say is that, my guess is that because we found this interface to be so interesting, I think it would be likely that we would try to make that same functionality perhaps more compact and perhaps even more cost-efficient."
He did confide that the Wii is sometimes viewed as a toy compared to the
PS3
or
Xbox 360
but that the Wii successor will still focus on "play."
"I think originally video-game systems were viewed as a toy, and they were something you played with,"
added Miyamoto.


"Whereas now I think we're starting to see a blurring of the lines, where, obviously, the internal guts of a video-game system is essentially a computer, and we're gradually seeing video games moving beyond simply entertainment into other aspects of everyday life."
"As time goes on, I think we're going to see how the system of the video-game console and this interactive interface is going to gradually bleed in to other elements of, say, home electronics and daily life,"
he concluded.