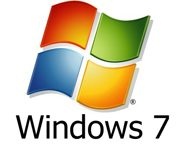 Microsoft has walked away from sponsorship of the upcoming "Family Guy Presents: Seth & Alex's Almost Live Comedy Show". After seeing the show's live taping Microsoft executives decided they didn't want the Windows brand associated with it.
A Microsoft spokeswoman said
"We initially chose to participate in the Seth and Alex variety show based on the audience composition and creative humor of 'Family Guy,' but after reviewing an early version of the variety show it became clear that the content was not a fit with the Windows brand."
It sounds like no one at Microsoft actually bothered to watch "Family Guy" before jumping at the chance to market to its audience.
Microsoft was paying
to sponsor the show in full
, making it ad free. In exchange Windows 7 promotions
were written into the show
itself.
Fox
plans
to find another sponsor, but they'll have to work fast in order to get replacement footage shot promoting a different product. The show is scheduled to air on November 8.
Other agreements to promote Windows 7 using "Family Guy" tie-ins remain in place.