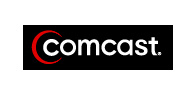 According to a new
ConnectedHome2Go
report,
Comcast's On Demand Online
TV
streaming
service will go live in December, earlier than anticipated.
Comcast, speaking at the NewTeeVee Live Conference this week, also added that cable subscribers will not be charged extra for the service and can play it back on up to three devices.

Time Warner, who jointly developed the service but is dubbing it TV Everywhere, has not announced a launch date for their service.

All that is needed is an active Internet connection and a digital cable subscription from Comcast.