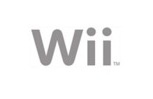 According to
Nintendo of America
president Reggie Fils-Aime, the
Wii
has dominant control over the female home console "primary players" market in the United States, totaling 80 percent.
As reported by
Kotaku
from the
BMO Capital Markets event
today, Fils-Aime showed a chart with the Wii at 80 percent of the market, the
Xbox 360
at 11 percent and the
PS3
controlling the rest of the pie. Handhelds and PC gamers were not included.
The definition of "primary players" is those that are the main users of the console in a household, and Fils-Aime said there were 11.7 million female primary players in the US, with 9.36 million of those playing the Wii.
"This didn't happen by accident,"
Fils-Aime added.
"It's the result of a deliberate attempt to expand the market."